The new CareSearch Portal connects Australians to palliative care information and supports and empowers them to make informed palliative care decisions.
The CareSearch Project, a provider of evidence-based palliative care information, has launched its new portal. The interactive and revamped website is designed to support everyone – patients, carers, health professionals – to have conversations about death and dying and to make informed decisions.


"We will all need palliative care at one point, and many of us will also care for a loved one who is dying. The new CareSearch portal is designed to help all Australians to prepare for their palliative care journey with trustworthy information and resources"
- CareSearch Director Professor Jennifer Tieman

The new portal will help individuals, families and communities to start reflections and conversations about dying, which are important steps in planning and getting appropriate support. There are resources to enable patients and carers to make informed decisions along with practical information to plan for ageing and caring for older persons.
The new CareSearch Portal also provides information to support people from culturally and linguistically diverse backgrounds: www.caresearch.com.au/diversity
In addition, the portal supports GPs, specialists, nurses and allied health professionals to provide quality care in any setting.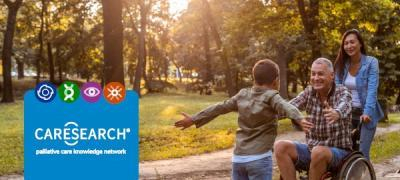 Follow the links to find out more:
The CareSearch Project is funded by the Australian Government Department of Health